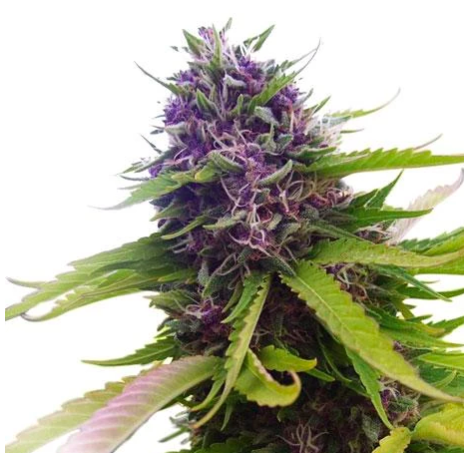 Blueberry Seeds Origins
Blueberry first came to light when the strain won the High Times' Cannabis Cup 2000 for the Best Indica of the year and have been quite in demand ever since. The first instance of these seeds come from the 1970 when the American breeder DJ Short was trying to mix various landrace strains. Those seeds are a lot different from the Blueberry seeds these days but the general flavor is still the same.
Strong Potent Buds with Sweet and Fruity Flavors
The thing about the Blueberry strain is that someone would never think that something named so subtle would be as strong as it is. This strain is much stronger than you would ever expect, the THC levels are soaring sky high. The high THC levels and the sweet/fruity flavors of the seeds are what make this strain as special as it is.
Short Flowering Time with Good Yield
These plants are easy to grow and produce a good amount of yield to go with it. Flowering usually takes about 7 to 9 weeks. The plants are generally very compact and they won't take up much space in your place. This Indica-dominant usually grows in moderate climate.
Medical Purposes – Good Against Depression
Medical patients prefer using this weed because the blueberry flavor doesn't affect them as much as some other types of potent strains. It eases you into the euphoria which is optimal when it comes to patients with severe stress and depression, which makes this strain truly one of a kind.
Where to buy Blueberry marijuana seeds?
| | | |
| --- | --- | --- |
| Seedbank | Seeds |  Price |
| | 10 Fem | USD $119 |