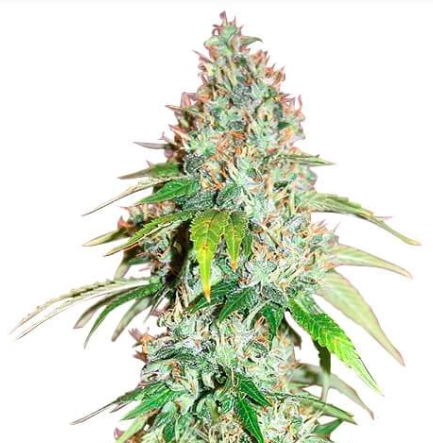 Master Kush Origins
Master Kush, formerly referred to as High-Rise, was first bred in Southern Amsterdam by White Label Seeds. The seeds were made by blending two Indica strains from the Hindu Kush mountain ranges on the border of Afghanistan and Pakistan.
Nice Fragrance of Anise and Oak And Chilling Powers
The aroma of the strain is similar to most seeds with Kush genetics, a very potent fragrance of anise and oak with an earthy finish. It's a type of cannabis that can greatly enhance your mental and physical skills. It isn't meant to dull or hinder your mind, it can do the exact opposite. But, if you're looking to chill and relax, Master Kush is still the man for the job.
Beautiful Green / Purple Dense Buds
These  plants have a green and lush purple color and the flowers are pretty dense. Bright rust colored hairs cover the huge bunch of trichomes. Kush plants are pretty short and dense making them ideal if you don't have much space to grow marijuana. The Strain is preferred by several growers just because they can produce high amount of yield with a flowering time of about 7 to 8 weeks. Master Kush can be simple to grow outdoors as well. The plant can handle cold and hot climates well but make sure you keep the plants away from too much humidity.
Thus, no matter where you grow them and how you would like to work with them, these seeds aren't going to be a hassle.
Where to buy Master Kush marijuana seeds?
| | | |
| --- | --- | --- |
| Seedbank | Seeds |  Price |
| | 10 Fem | USD $99 |