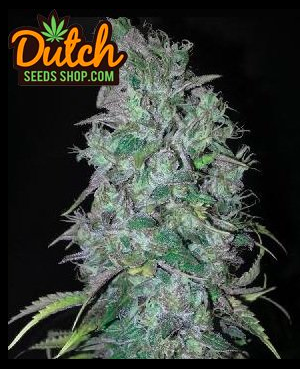 Pineapple Kush Origins
Pineapple with a hint of creamy butter and luscious caramel, is what the Pineapple Kush Seeds are all about. This strain has a sweet flavor, which goes without saying, but its mint undertones take the entire thing to a whole new level. No one knows who was responsible for creating this strain, but one thing is for certain, that is strain was created by the cross breeding of Pineapple and Master Kush strain of cannabis.
High THC With Strong Medical Benefits
The THC content of this strain is relatively high, but the high mostly associated with this sort of a strain is more cerebral than just about anything else. It leaves your body feeling light and airy and for people who are into this kind of stuff, the strain is akin to a miracle. Add to it the medicinal benefits this strain contains, such as relieving stress and anxiety, reducing the effects if PMS and helping ease the pain of individuals suffering from migraine.
Best of Both Worlds
Not only that, but it is a great strain for just about anyone. Whether it is used by a first-time smoker or a seasoned one, sown by a first-time breeder or a breeder who knows what he or she is doing, it is going to do good. It has a high yield potential and is quite famous for its various unique characteristics. This strain has got the best of both world and is not really timid about it.
Where to buy Pineapple Kush marijuana seeds?
| | | |
| --- | --- | --- |
| Seedbank | Seeds |  Price |
| | 10 Fem | USD $70 |