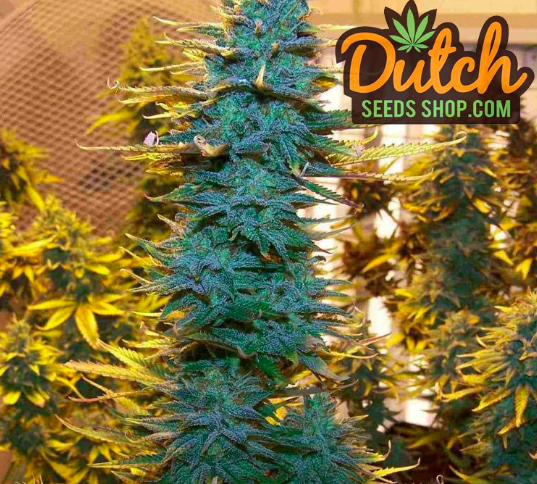 AK 48 Origins
When a marijuana strain is named after a gun, you can know from the name alone that this seed packs a serious amount of punch. AK 48 is just as potent as the piece of weaponry it is named for, so much so that its users regard it as one of the most potent strains on the market. These seeds grow in condensed and compact buds that have the most delightful of tastes amongst all marijuana strains, especially those that are Sativa dominant.
Sativa / Indica Hybrid
Technically, the AK 48 is a Sativa-Indica hybrid, but the high that accompanies a single hit from this bad boy is all Sativa. This strain takes no more than 7 to 8 weeks for the flowering phase to complete, yet long time breeders of this strain recommend that you allow this strain to grow for a while longer. This intensifies the flavor of the strain, given that plant is kept at optimal conditions at all times.
Good to Grow Indoors
Either way, these plants have an average height which makes indoor cultivation a breeze for these babies. They do not have listed medicinal advantages, but with high THC levels, the relaxing capabilities of this strain is through the roof. Thus, if you want a good night sleep, this strain is just the thing that you may want to use. On the other hand, if you want to get your creative juices flowing, this is not something that may give your thought process a boost, since you are going to be completely out of it following a single whiff of this strain.
They say that everything good happened in the 1990s and this strain is certainly no exception to the rule.
Where to buy AK 48 marijuana seeds?
| | | |
| --- | --- | --- |
| Seedbank | Seeds |  Price |
| | 10 | USD $68 |