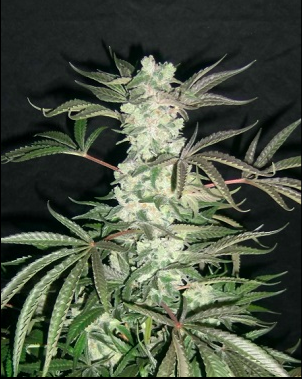 Origins of Alaskan Thunder Fuck
Once upon a time, a legendary marijuana strain by the name of Northern California, a Sativa dominant strain, crossed paths with the equally legendary Russian Ruderalis and together what they created was something immensely beautiful. Eventually, somewhere around the later part of the 70s, someone decided that adding a bit of those robust Afghani strain would make this concoction a whole lot heartier and even more magical. And thus, Alaskan Thunder Fuck was born.
A Sativa Dominant Strain with Icy Resin Buds
True to its name, the Alaskan Thunder Fuck first originated from the Matanuska Valley in Alaska and has been the stuff of legends ever since. This is primarily a Sativa dominant strain which, courtesy of its point of origination, is also called Matanuska Tundra or even Matanuska Thunder Fuck. As a nod towards the snowy region it hails from, the flowers growing on this strain possess icy, white colored hair that give these little things a gorgeous frosted look.
Mouthwatering Aroma
Furthermore, even from a distance, these buds possess the mouthwatering aroma of menthol, lemon, pine and even a little bit of skunk. That's not all. Its earthy and woody aroma paves the way for rich and sweet chocolate like flavor.
Euphoric High with a strong Buzz
Seeing as this strain is grown in green grasslands in Alaska means that this has very specific requirements when it comes to both indoor and outdoor cultivation and can take you to that high that you have been looking for all along.
Not only does this strain enhance your appetite, but it also has deeply relaxing capabilities that do not affect you as soon as you take a whiff, but do take a while to take you to that euphoric high that you want to be at. But, once you are there, the strong buzz associated with this strain just keeps on coming.
Where to buy Alaskan Thunder Fuck Female marijuana seeds?
| | | |
| --- | --- | --- |
| Seedbank | Seeds |  Price |
| | 10 Fem | USD $99 |