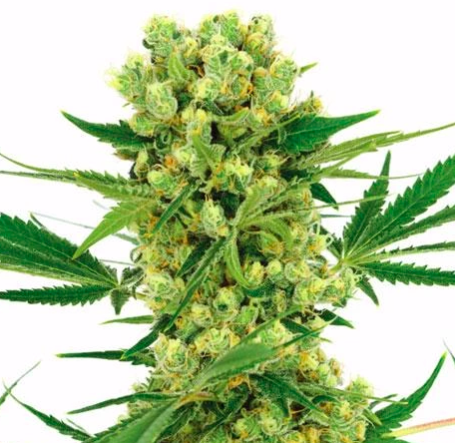 The Origins of Amnesia Haze
The haze seeds are already quite terrifying amongst cannabis strains, given how potent these things are all by themselves. But, regardless of how deadly strong these strains are, someone had the brilliant idea of combining the two different haze strains and created a masterpiece that is now known as Amnesia Haze. The use of the amnesia in the name alone should be an indication of how deadly and potent this strain is.
Great yield with average hight of the plant
This strain is relatively average in height and produces great yield outdoors. It prefers rather warm and sunny climate and has a long flowering period. This plant requires a good 12 weeks for flowering to complete, which means that this strain requires a lot of maintenance, the sort that would be hard to handle for a first-time breeder. Add in the susceptibility and sensitivity of this strain to bugs and weather simply makes it a bit of a hassle. Thus, most breeders tend to grow this strain in a greenhouse to avoid all sorts of issues that can potential affect the final harvest.
High Potent Buds
As mentioned earlier, this strain packs quite a punch. The high associated with this strain is seen to be quite mind-altering. Users have often appraised the strain for making them feel as light as air and feel as if they are floating in thin air, which seems to be a pleasurable experience to them.
Fresh and Fruity Taste
Add in the fact that this strain possesses a nice fresh and fruity taste simply adds to the experience. It also makes people feel numb and completely out of it, making them forget all their worries and the things that were stressing them out, putting the word amnesia to good use.
Where to buy Amnesia Haze marijuana seeds?
| | | |
| --- | --- | --- |
| Seedbank | Seeds |  Price |
| | 10 Fem | USD $99 |