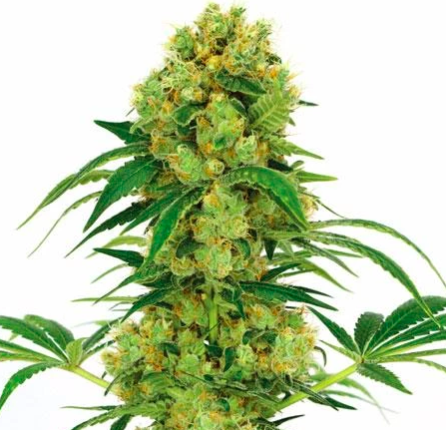 Big Bud with the Biggest Buds
With a name like that, one is forced to wonder a marijuana strain would be named big bud? Well that is easy, the plant produced some of the largest buds ever seen in cannabis strains with a very few leaves. Since this strain is Indica dominant, the relaxing effect of this earthy and spicy strain is a given. This strain has great commercial value, courtesy of its size, yield and relaxing effect.
Easy to Grow,  High Yields and Resistant from outside influences
The Big Buds strain is quite easy to grow and can easily be handled by just about anybody. Even if you have never tried growing anything ever before, growing this strain is not going to be a big deal for you. The strain is not only resistant to weed attack as well as a number of environmental factors that impact final harvest, but it is also a relatively strong plant that has an equally strong aroma.
All you have to do is follow basic directions and you are all good to go. Add in the fact that this plant is quite easy to grow and cultivate both outdoors and in a green house and can produce almost the same amount of yield is a miracle in itself, despite the difference of height between the two methods of cultivation.
Even though growing this plant is relatively easy, the flowering phase takes almost 9 to 10 days to complete. Still, the amazing characteristics possessed by this strain make the entire wait completely worth it in the end.
The THC levels of this strain is marked somewhere around 15% which is not that high out there when it comes to the high associated with marijuana use, but there is no arguing the fact that the THC levels of this strain are high. Users have praised this strain in helping them sleep like a baby all through the night, leaving them feeling more relaxed and stress free then they had in a while.
Where to buy Big Bud marijuana seeds?
| | | |
| --- | --- | --- |
| Seedbank | Seeds |  Price |
| | 10 Fem | USD $109 |