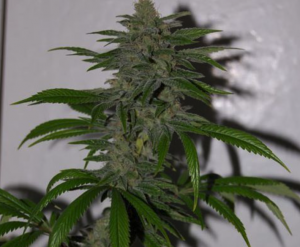 Candy Kush seeds are known to originate from the infamous strains called Blue Dream and its genetics include one of the best strains available in the market – OG Kush. OG Kush and Blue Dream combine to make one of the Indica dominated strain called Candy Kush.
The taste has a sweet, sugary and subtle hint, hence the name Candy. Most customers prefer these strains due to the way the smell slowly draws you into the high rather than sedating you instantly. The scent of these strains is more like the Blue Dream than the OG Kush. The shape and form of Candy Kush is quite similar to popcorns which resemble the dense form of the OG Kush.
These buds are generally used as a late evening smoke to get some peace of mind after a long and stressful day. Its strong sedation effect can also help patients struggling with insomnia and depression. These seeds are probably the easiest to grow from the list of cannabis seeds.
Flowering of these seeds usually take about 9-10 weeks. Even if you're just building up the habit of gardening, you can grow them indoor or outdoor and get pretty good quality marijuana as well.
Thus, no matter who you are, you can never go wrong with these seeds and obtain fantastic results in no time.
Where to buy Candy Kush marijuana seeds?
| | | |
| --- | --- | --- |
| Seedbank | Seeds |  Price |
| | 10 Fem | USD $109 |