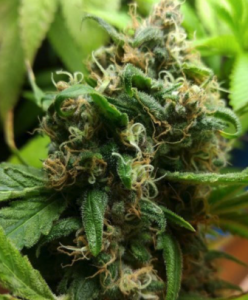 The name sounds a little weird but it has a perfectly logical reason behind it.
Cannatonic is a little mix of the word 'catatonic' and 'cannabis'. Cannatonic marijuana won't leave you in a couch-lock. That would be a huge understatement, a more accurate description would be that this weed will leave you in a catatonic state. So, if you're looking for something to focus your energy and enhance your creativity, then this product is not for you.
These seeds were bred in Spain by combining MK Ultra and G13 Haze. The strain has a very earthy and woody smell. About 90% of the people using this weed are using it for medicinal purposes, especially when dealing with mental or physical problems. The high CBD and medium THC content is perfect for patients because it relieves them of their pain. For insomniac patients, this strain is good because a few puffs will put you out for an entire night.
Cannatonic plants need plenty of room, not to grow, but to breathe. You need to have a ton of space if you're going to be growing these seeds. Keep the plants away from each other and make sure they have proper airflow if growing indoors. Flowering takes a long time of 9-10 weeks. Humidity can become a real problem in the late days of flowering and you're going to have to protect the plant from mold. Growing this plant indoors is going to be the best choice because outdoor, this strain will probably be exposed to humidity and moisture that will damage the plant.
Nevertheless, these seeds have something special going for it, which is enough to ensure that these seeds and their produce remain high in demand.
<h3>You can buy Cannatonic seeds by one of the following seed banks:</h3>
| | | |
| --- | --- | --- |
| Seedbank | Seeds |  Price |
| | 10 | USD $62 |