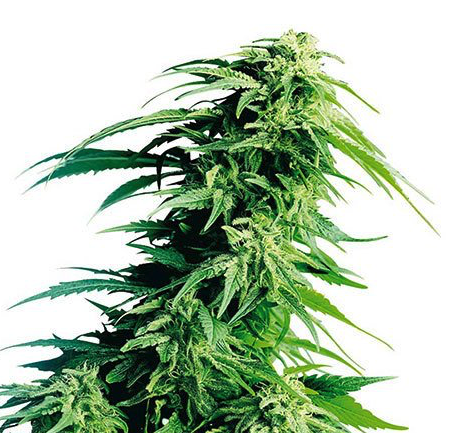 Hindu Kush is named after the 500 miles long mountain range on the border of Pakistan and Afghanistan where these seeds originated.
Hindu Kush seeds are the parent strain for some of the best hybrid cannabis seeds out there. These plants are very bushy and can grow up to a length of 160 centimeters. Due to the harsh environment of the mountains where they were originated, it is preferred that these seeds are grown outdoors because they require a lot of sunlight to grow like they are supposed to. These strains can also be grown indoors but the quality won't be the same. These plants have dark green leaves and develop very thick stems.
The smoke of this marijuana has a very light and subtle feel to it. Hindu Kush induces a very satisfying high and hits you pretty fast but it isn't long lasting. The seeds will produce strong plants with dense buds that give off a sweet and earthy sandalwood aroma that is really pleasant and has a calming and relaxing effect on the entire body and mind.
Hindu Kush weed is also used medically to treat multiple sclerosis and minor stress and depression. It is perfect for water-filtered smokers and hookah smokers. All in all, no matter what you prefer, this strain has something for everyone.
Where to buy Hindu Kush marijuana seeds?
| | | |
| --- | --- | --- |
| Seedbank | Seeds |  Price |
| | 10 Fem | USD $99 |