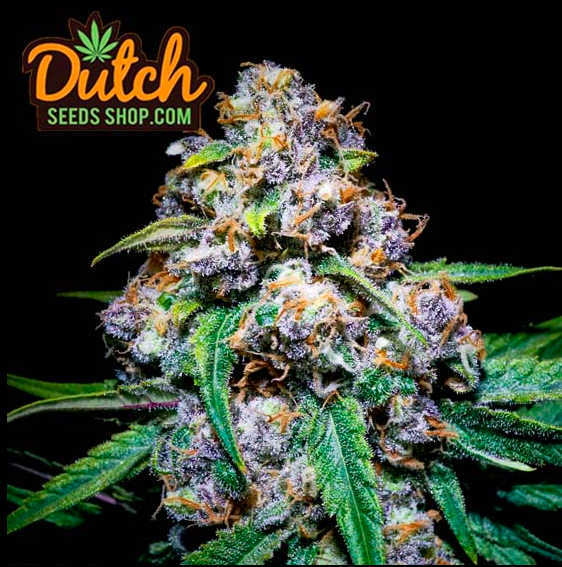 THC Bomb – High Level THC
The name of this strain is pretty self-explanatory. If you're familiar with the concept of THC Content then you might get the idea that this strain has a ton of it. This seeds is a strain from the infamous Bomb Seeds. THC Bomb has a THC Value of 20% to 25% depending on the environmental conditions of the plant.
Mainly Indica
This Indica dominant strain is a personal favorite of expert smokers all over the world. Even though the THC isn't the kick you in the nuts type of THC, it still does its job pretty well. Other than the high THC content, this strain is also popular among breeders due to its high yield. Some might compare this strain's effect to that of ecstasy. Medicinally, this marijuana is widely used as a stress-reliever, treat depression and is even seen to completely cure severe insomnia cases.
Snowy White full of Trichomes
THC Bomb seeds have purple-colored buds with a thick layer of snow-coated trichomes with a covering of orange hairs. The plant is relatively easy to grow and it can breed equally well in both indoor and outdoor environments. The height of the plant is shorter than most Indicas, making this strain perfect for indoor breeding.
High Yielder
As discussed a little earlier, the plant offers high yield. Average yield for this plant is about 650-700 grams per meter square which is good enough to make any producers day. Flowering of these plants will complete at the 8 to 9 week mark. If you're looking for the perfect fruity smoke with some earthiness, then we can guarantee you won't mind a puff of this bad boy.
Where to buy THC Bomb marijuana seeds?
| | | |
| --- | --- | --- |
| Seedbank | Seeds |  Price |
| | 10 Fem | USD $68 |