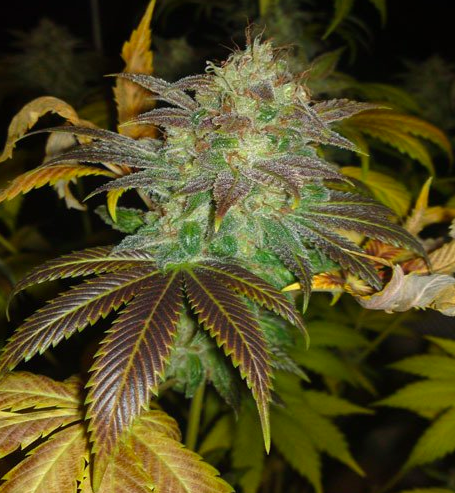 Vanilla Kush Cannabis Cup Winner
Known for its potency, this hybrid strain first gained popularity by getting the second overall place in the High Times Cannabis Cup back in 2009. This work of art was bred by Barney's Farm by combining Afghan strain and the Kashmir Hash Plant.
Fruity Vanilla Flavor
Vanilla Kush is definitely a smoke for the foodies out there that are looking to take the edge off after a tiring day at work. The marijuana has a very distinct vanilla flavor with a fruity undertone and aroma.
Very Short Flowering Time
The plant can flower much earlier than other Indica dominant strains. Flowering will be complete at the 7th week mark. The plant produce large, delicate flowers that are light green in color with a little bit of orange. The plant responds pretty well to both indoor and outdoor cultivation.
Short Plant and High Yield
The height of the plant is pretty small and the tallest it can grow is a 100 cm. These seeds are a delight for cultivators as they can produce an enormous amount of yield per plant.
Medical Pain Relief and 20% THC Level
One might believe that something called Vanilla can only be fun for newbies. Well, the 20% THC content in this strain begs to differ. The name might be sweet and subtle, but the weed packs a huge punch. Vanilla Kush can be used to relieve pain, get a good night's sleep or to get your appetite back. So, if you're looking for the euphoria of the traditional Kush and something tasty at the same time, then Vanilla Kush marijuana is your best bet.
Where to buy Vanilla Kush marijuana seeds?
| | | |
| --- | --- | --- |
| Seedbank | Seeds |  Price |
| | 10 | USD $75 |