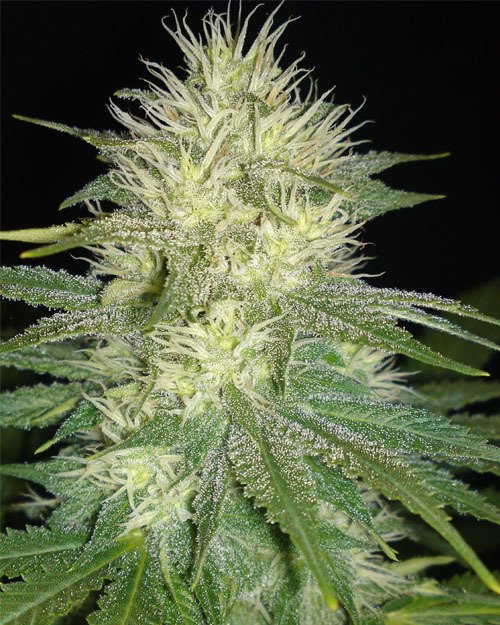 Origin from the Legendary WW and AK 47
White Russian seeds are considered royalty when it comes to cannabis seeds. These seeds are a combination of the legendary White Widow and AK-47 strains.
Indica Dominant Strain
This Indica dominant strain from Serious Seeds was awarded the spot for the "Best Overall" strain in the year of 1996. The strain also won the award for the Best Bio Grass in 1997.
Was Considered as Most Potent Strain
For a long period of time, this weed was considered to be the most potent cannabis on the plant with a THC level of 23%. The White Russian plant is an extremely fragrant plant that starts giving off skunky and fruity scents well before it starts flowering. It can give you a really good high that will last several hours. But, if overused, the strain can cause severe couch lock that will leave you drooling for quite some time.
Good to grow Outdoors in Summer time
This strain is best when grown outdoors. Countries like Italy, France and Spain are widely producing this strain due to the appropriate climatic conditions in those areas. The plant can turn out to be extremely beautiful with amazing buds completely layered with resin.
Great fragrance
Flowering can take about 60 days and the plant itself can start exhibiting its wonderful fragrance even in the vegetative cycle. This plant can be a real joy for breeders because of its fragrance. However, it can be equally fun for smokers, but make sure you don't have too much of it. If you do, then you should know that your day is about to turn bad real fast. Yet, this strain is a breeder's dream and its users have nothing but good things to say about it.
Where to buy White Russian marijuana seeds?
| | | |
| --- | --- | --- |
| Seedbank | Seeds |  Price |
| | 10 Fem | USD $61 |