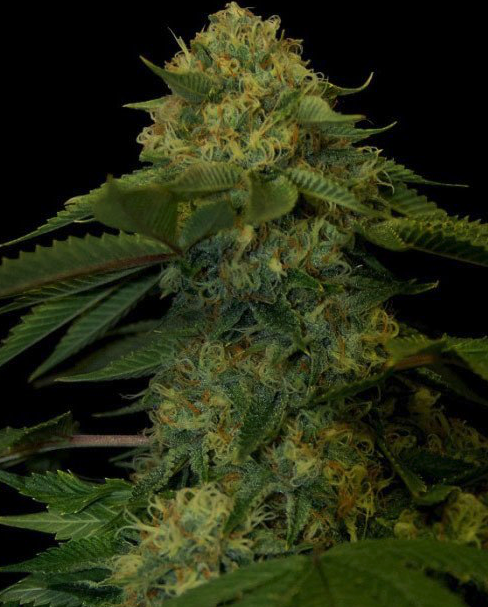 Holy Grail Kush is a particularly never type of marijuana that was first bred and produced by DNA Genetics and Reserva Privada Colorado. Holy Grail was officially inducted into the Seed Company Hybrids Category at the 2011 High Times Cannabis Cup. These seeds are a mixture of OG #18 and Kosher Kush. So, it's no wonder that the Holy Grail is as good as it is. The Holy Grail Kush is preferred due to its strong taste and pungent aroma. Most people would think that the 20% THC content would be hard hitting and would induce an instant high. However, the hybrid slowly eases you into euphoria rather than just diving right in there and giving you a massive headache.
These plants are practically easy to grow and they are perfect for inexperience growers. This plant has a pure-kush aroma with a spicy citrusy smell that can be felt from a mile away. The fragrance of this marijuana stays the same during the flowering process and after it has completed. The plants can grow up to a height of 150-200 centimeters. The amount of yield isn't that much for this plant and it can produce about 150-250 gram per meter square.
The flowering process takes about 7-9 weeks. Medicinal Holy Grail Kush is used to combat depression and stress, cure insomnia and even bring back appetite, which makes sure that the strain remains high in demand.
Where to buy Holy Grail Kush marijuana seeds?
| | | |
| --- | --- | --- |
| Seedbank | Seeds |  Price |
| | 10 | USD $68 |